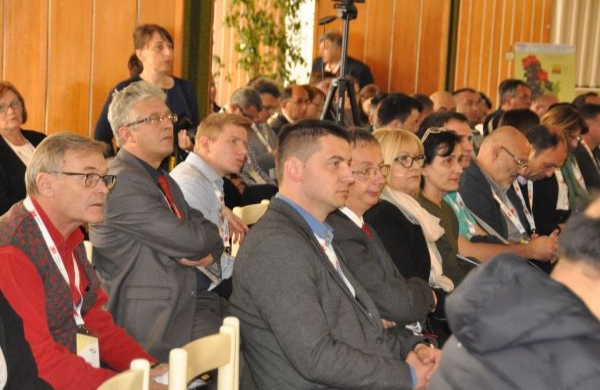 We invite authors to send subject proposal including abstract and keywords by using Application for electronic paper submission available at www.bslz.org. Authors may register for either a paper or a poster presentation. Accepted papers and poster abstracts will be published in proceedings, if additional conditions are met. Only papers and abstracts on which at least one author has paid the registration fee will be published, also under condition that they will be presented at the conference (oral or poster presentation). The decision on how the paper will be presented at the conference is made by the Scientific-program committee. One author can author at most three papers or posters, and be the first author on two. In certain cases, the program committee can approve an exception from this rule. In order to submit a subject, one of the authors (correspondance author) must have an account at the website www.bslz.org, which must be verified.
IMPORTANT DATES
Title and abstract submission* / November 12, 2021
Notification to authors / November 22, 2021
Papers and posters submission* / December 18, 2021
Notification on 1st review / January 17, 2022
Submission of final paper or poster* / February 4, 2022
2nd review and notification on accept / February 14, 2022
Submitting presentations / April 1, 2022
For any problem with the application for paper submission you may contact the administrator via admin@bslz.org.
Open an account on the page www.bslz.org for receiving regular updates on the conference via E-mail.
Documents:
First-Ann-RSLC-2022-compressed.pdf | pdf | 971 KB | Last Changed: 21/10/2021 11:14am
PO-BSLZ-2022-CIR-compressed.pdf | pdf | 980 KB | Last Changed: 21/10/2021 11:14am
PO-BSLZ-2022-latinica-compressed.pdf | pdf | 968 KB | Last Changed: 21/10/2021 11:14am