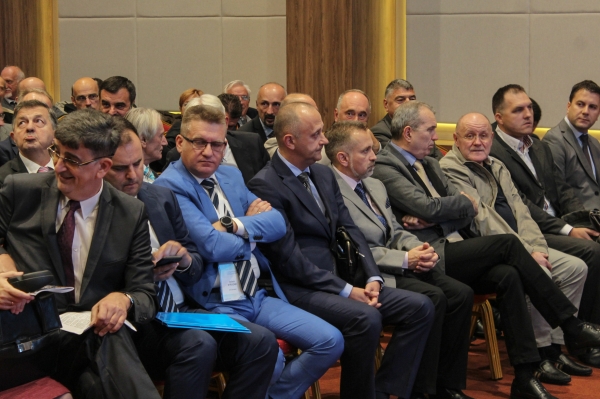 CIRED Liaison Committee of Serbia in cooperation with CIRED Committee of Montenegro, and others, as well as the companies and experts from the Serbia and the region organizes the 13th Conference on Electricity Distribution of Serbia with regional participation from September 12-16, 2022, Grand Hotel, Kopaonik, Serbia.
Deadline for application and abstract submission is January 25, 2022.
Abstracts and papers must be submitted via an online application:
radovi.cired.rs
At the page given above authors are registering and creating an account which they will use to submit both abstract and the final paper.
ANNOTATION: If you have changed your email address in the meantime, and you had a previously opened account on the web application radovi.cired.rs, after logging in with the old email address, by clicking on your name and surname in the upper right corner, then by clicking on [Change data] you can change your email address, as well as other personal data.
Abstract should be submitted in English language in the following format:
Title of paper and short summary of maximum 300 words, without commercial aspects, with 4-6 key words
Abstract cannot contain special signs, formulas, tables or images and photographs
Authors (contact persons) will be notified of abstract acceptance not later than February 22, 2022 when they will be given paper instructions.
Final version of paper should be written and submitted in Serbian language, while English version is voluntary. Deadline for submission of full paper is April 25, 2022.
Deadline for authors for paying the fee is August 15, 2022. Payment of fee within the given deadline is obligatory condition for including the paper in the conference program, book of abstracts and conference proceedings. Papers not included in the program cannot be presented at the conference.
Registration fee is obligatory for all participants of the conference.
Full registration fee: 130 €
Author's fee: 100 €
*Prices do not include 20% VAT.
Documents:
cired-2022-po-e-mail-ENGLESKI.pdf | pdf | 477 KB | Last Changed: 23/11/2021 12:32pm