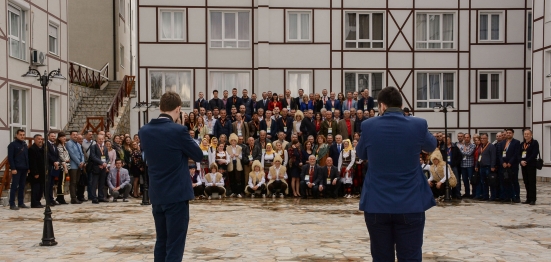 After 14 successfully organized conferences "Road Safety in Local Communities – RSLC", we would like to inform you that the 15th RSLC Conference will be held in Vrnjacka Banja, Zepter Hotel, June 24-27, 2020.
Over 350 representatives of the local communities, educational institutions and public and other companies attended the previous 14th Conference, while over 70 papers were presented. Photos are available for download following the link.
During the RSLC conference, beside paper presentations, local communities representatives will present their current activities, and multiple workshops and round tables will be held.
If you have any questions do not hesitate to contact us or visit the conference web site: https://bslz.org/?lang=en-GB.
Documents:
RSLC-2020-First-Announcement-compressed.pdf | pdf | 948 KB | Last Changed: 11/09/2019 12:08pm